Katehuolto has been installing roofs for more than 30 years. The products we use are manufactured in Finland and developed to withstand our highly variable weather conditions. Prior to offering a quote, we always familiarise ourselves with the proposed work. This enables us to provide the prospective client with a detailed offer including a description of the required project stages. We operate in five regions across Finland. We are located in Tampere, Vantaa, Lahti, Hämeenlinna, Rauma and Jämsä.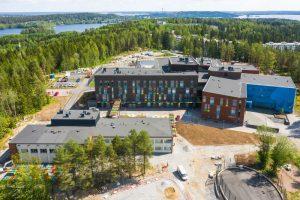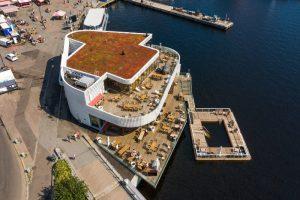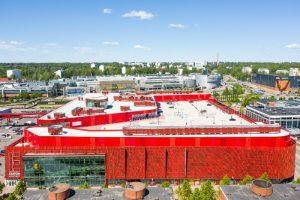 We strive to ensure your roofing project is carried out smoothly, without a glitch. Our clients have appraised us for our expertise, flexibility, reliability and value for money.
EXPERTISE – "Katehuolto in easily approachable. They give accurate advise and experienced perspective in planning. Problem solvers."
FLEXIBILITY – "In situations where the project schedule doesn't go to plan, Katehuolto has always been collaborative in negotiating a revised timeframe."
RELIABILITY – "Katehuolto delivers as promised, within the agreed timeframe, using the agreed materials."
VALUE FOR MONEY – "Doesn't compromise on quality." "Every aspect considered." "Better than the competitors."
(Source: Katehuolto customer testimonials, summer 2018)
Offered packages and individually priced services:
• Roof waterproofing
• Plinth protection against moisture and water
• Heat insulation
• Roof metal capping and trims
• Roof condition survey and quality inspection
• Advise and control
• Repair and service work
• Maintenance contracts
Repair and new construction project types:
• Commercial and office buildings
• Public buildings
• Production plants
• Warehouses
• Parking halls
• Housing cooperatives
Contact us and ask for a quote!
For more information:
Arto Korventausta
arto.korventausta@katehuolto.fi
040 834 5917